Monthly Fine Wine Delivered to your door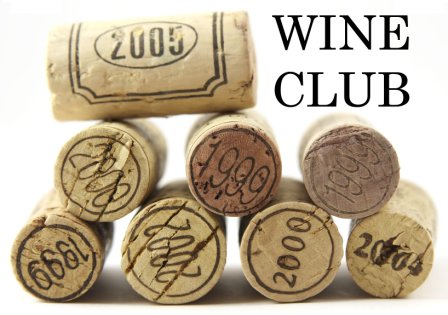 These days we all have an increasingly limited amount of time to complete our day to day activities, let alone select a variety of monthly fine wines... so we are here to make your life easy with a range of hand selected vino that arrives once a month and takes you on a wine journey to explore and open up your palate. Variety, after all, is the spice of life.
Unfortunately, there are a lot of wine clubs that focus on lower end quaffing wines, providing a low quality wine at low prices. Life is too short to drink bad wine, so here at Conley's Fine Wines we offer our Wine Club members a unique experience to enjoy a guaranteed quality selection of wine:
Confidence: Top quality Australian wines with the occasional international vino to broaden your palate

Old and rare vintages
Cellar notes profiling each wine & winery
Flexible gift ordering — Personalised gift message
No commitments
Shipping is included in the monthly fee or you can take advantage of our 'Chauffeured to your door' service*
THE CHAIRMAN'S CLUB – 6-12 BOTTLES/ EVERY MONTH FOR ONLY $1200
Crème de la Crème is a monthly pack of between six and 12 of our finest Reserve Selection. Consisting of both new and aged wines from around the world, you'll be able enjoy these beauties now or put them in the cellar to enjoy for years to come.
The variable six or 12 bottles per month is to keep you guessing as we'll sometimes throw in a blockbuster wine which will have you talking for years to come.
PINOT NOIR LOVERS PACK – 3- 6 BOTTLES/ EVERY MONTH FOR ONLY $200
It's easy to see why wine aficionados around the world love this thin-skinned, hard to grow and even harder to master grape. Some of the most expensive wines in the world are made from Pinot Noir.
Example of some of the wines you will receive:
BIG BAROSSA SHIRAZ – 6-12 BOTTLES/ EVERY MONTH FOR ONLY $550
100% Money Back Guarantee – if you're not happy with the selection of wines, then simply return them and we'll refund your money**. We are that confident that you will love our choices and continue to be a valued customer for many years to come.
For more information email sales@conleysfinewines.com.au
* Available in selected cities only, enquire for more information and to check if available in your area
** A discussion and palate review would be advantageous to make sure we custom wines to your liking.